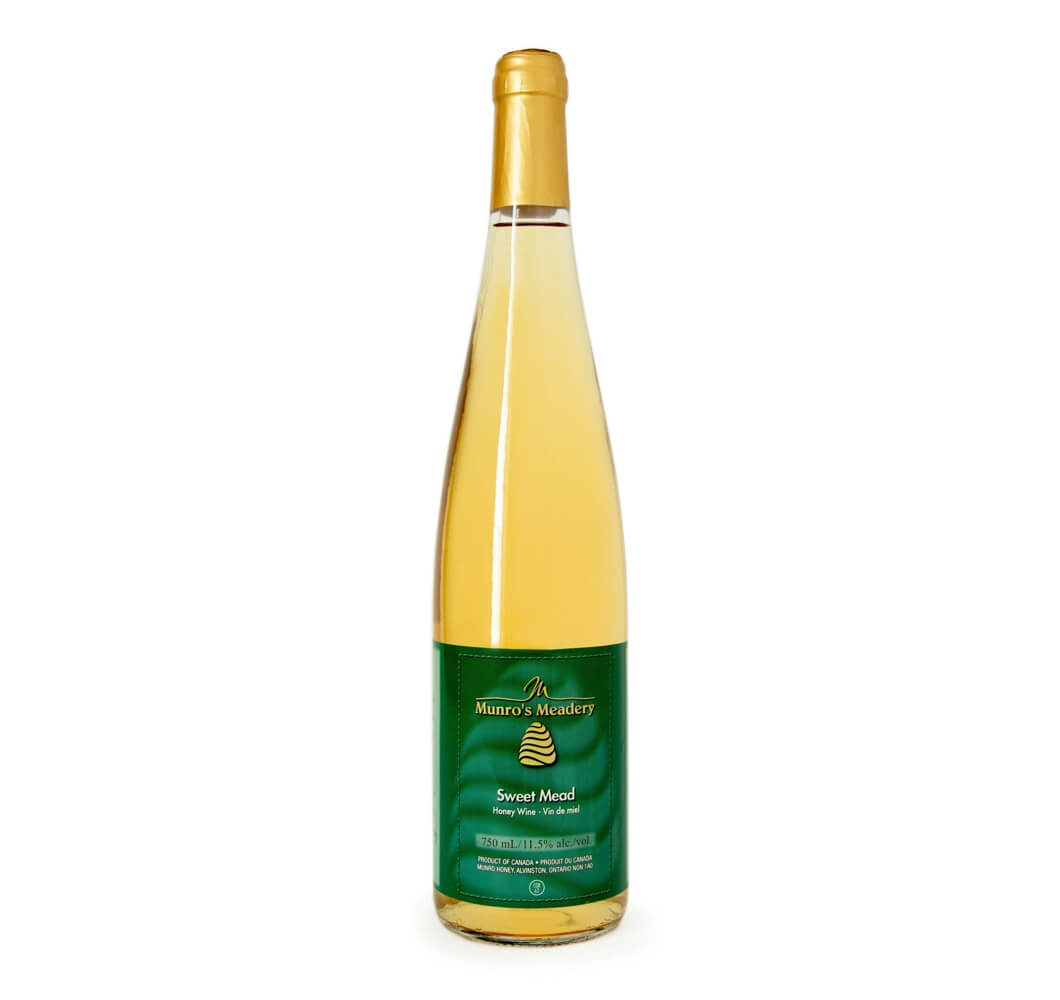 Sweet Mead
This traditional-style sweet mead has a smooth honey taste and some light fruity overtones. Makes a nice dessert beverage and can be offered as a substitute for ice wine when looking for a lighter option.
Alcohol content 11.5% alc./vol. Residual sugar (7) 750ml bottle
To place an order, simply click the button below and complete the form on our Contact page. We'll be in touch shortly after to confirm your Honey & Hive products are on their way!