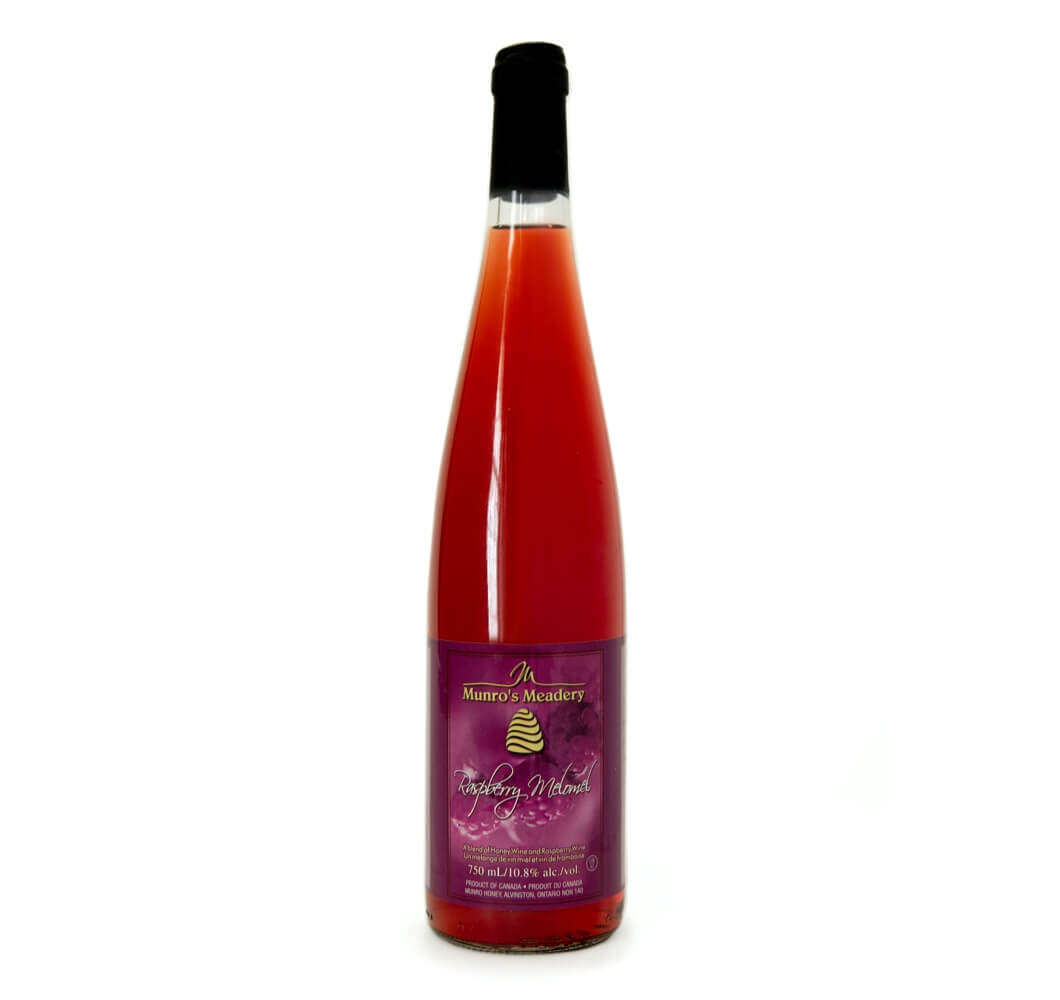 Raspberry Melomel
This Melomel has a very fruity bouquet. The blend of raspberry and honey will tantalize your tastebuds.
Alcohol Content 10.8% alc./vol. Residual sugar (4) 750ml bottle
To place an order, simply click the button below and complete the form on our Contact page. We'll be in touch shortly after to confirm your Honey & Hive products are on their way!