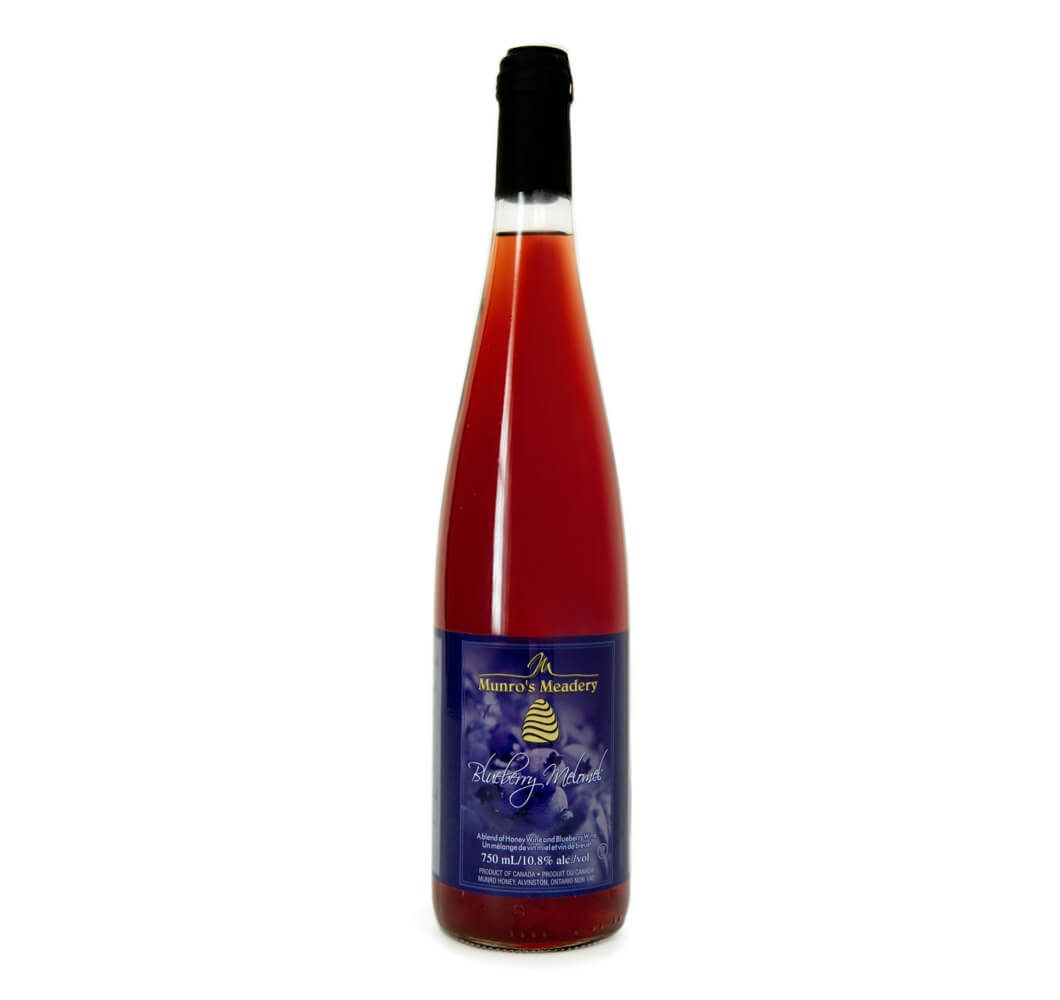 Blueberry Melomel
Bountiful, blueberry flavour and a kiss of honey flow smoothly over your pallet. This melomel is an eye-catching berry colour that's sure to be a crowd-pleaser.
Alcohol content 10.9% alc./vol. Residual sugars (4) 750ml bottle
To place an order, simply click the button below and complete the form on our Contact page. We'll be in touch shortly after to confirm your Honey & Hive products are on their way!